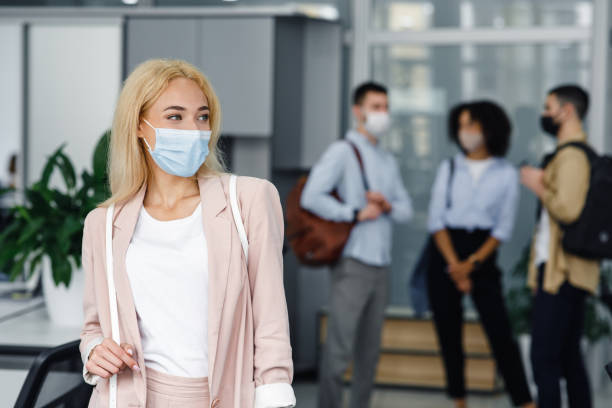 15 Feb

Returning to the Workplace after COVID-19 – Ending A Work from Home Arrangement

Many employers have reported challenges in asking their employees to return to the workplace after they had well and truly settled in working from home. No sooner did we start to get back to a sense of normal and a return to the workplace when Omicron forced a return to 'work from home if you can' arrangement. Over the coming weeks, as the peak subsides and workplaces re-open again, it is quite likely these challenges will start to re-appear.

Recently, the Queensland Industrial Relations Commission (QIRC) heard a case where an employee lodged a claim for a permanent remote work arrangement. The employer denied the arrangement on the grounds that a number of the employee's duties could only be performed in a face-to-face manner. The QIRC found that it was not unreasonable "for an employer to determine the operational requirements for delivery of key accountabilities" and that the working preferences of an employee needed to be balanced with the "operational requirements of the employer".

In another case, the Fair Work Commission upheld the dismissal of an employee who, following a lengthy period of working at home due to COVID-19, refused to follow his employer's reasonable and lawful direction to return to the workplace.

These cases are good news for employers. However, with the expectation of remote working arrangements becoming embedded in modern workplaces, employers still need to give due consideration to balancing flexibility to retain and engage employees against the needs of the business.

Given a fresh opportunity to facilitate another return to the workplace is imminent, have you thought about how your business can facilitate a positive and smooth transition?

Here are a few ideas to consider for creating a return-to-work action plan:
Review and update your COVID-Safe Plan to instil employee confidence in the business's commitment to safety. Remember to consult with employees to foster their ownership and understanding of the plan's requirements.
Welcome employees with some fun, socially distanced team building activities. Games such as "Two Truths and a Lie" or "Never Have I Ever" can easily be played in a relaxed, non-contact group setting or virtually in the workplace using a variety of media platforms. A fun, friendly and welcoming environment is sure to bring back the enjoyment and camaraderie of interacting with colleagues.
Hold staggered gatherings for welcome back morning or afternoon tea hosted by business leaders to help employees reconnect. If this is not possible, consider sponsoring coffee and cake outings for small groups to gather at your nearest café to celebrate returning to work.
Be proactive in managing requests for continued remote work and flexibility. Create a flexible working arrangements policy and/or a hybrid work model policy before the planned re-opening date so you can deal with requests promptly and based on the pre-considered needs of your business.
For more ideas or support to develop flexible work/hybrid working model policies, contact us on info@business360pps.com.au or call 1300 287 360.